Australian delegation forges international hydrogen ties at HI ERN
Erlangen, 28.09.2022 - Joint research activities and exchange of scientists in the focus of the delegation's visit to Erlangen
As part of a trip to Germany, the high-ranking Australian delegation of 13 scientists visited HI ERN, among others.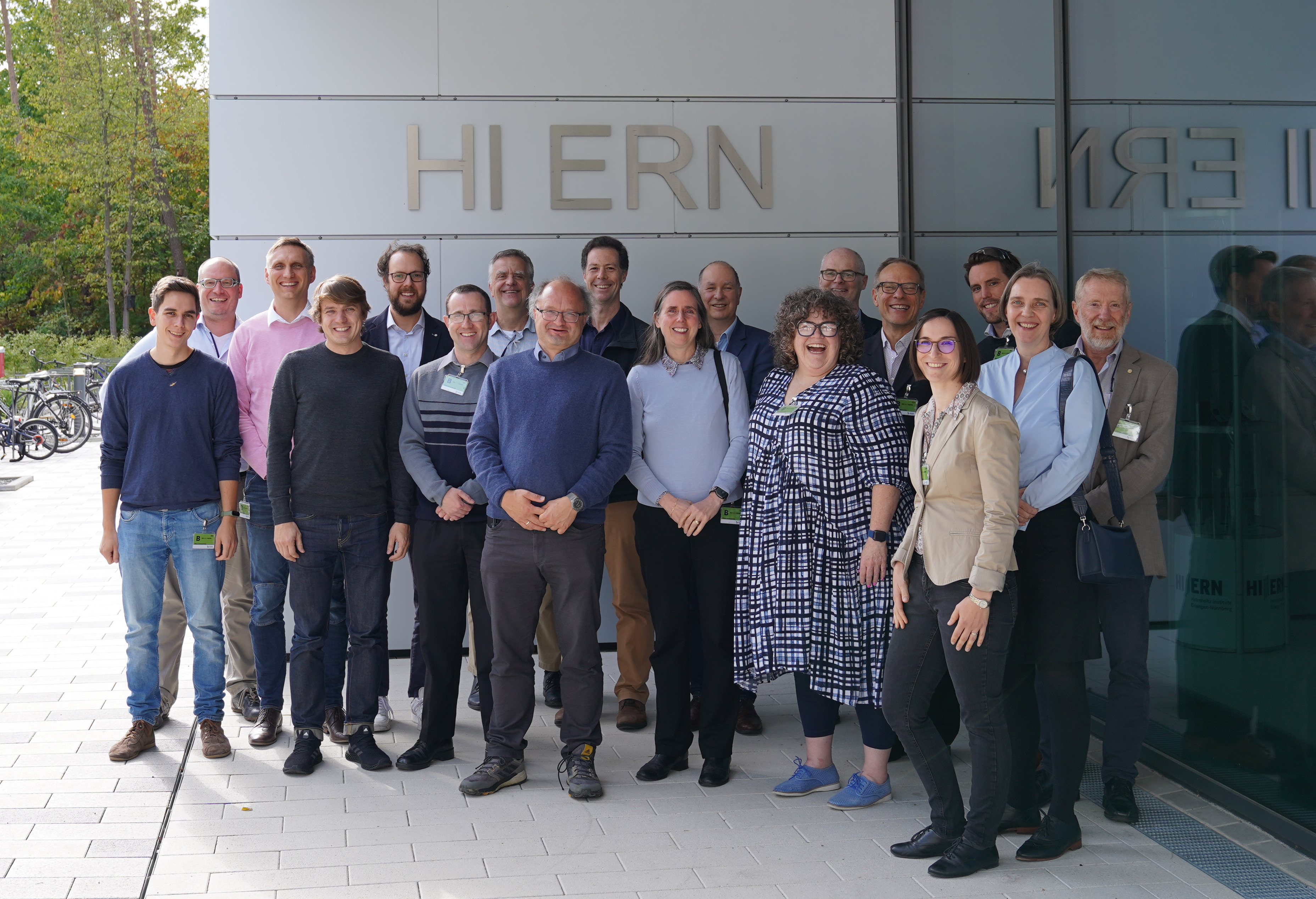 The delegation trip, led by Professor Bronwyn Fox, Chief Scientist of the Commonwealth Scientific and Industrial Research Organisation (CSIRO), aimed to promote international research capabilities and foster global knowledge exchange to support the development of the hydrogen industry.
After the welcome by Institute Director Prof. Peter Wasserscheid in the new research building of HI ERN, the participants were able to get an impression of the modern research infrastructure of the Institute during the tour of the laboratories. More than 170 scientists are currently conducting research at HI ERN on a climate-friendly, sustainable and affordable energy supply for future generations.
"Australia is a highly attractive partner for the development of innovative hydrogen technologies," said Prof. Wasserscheid, summarizing the findings of the workshop. "We see great opportunities for exporting green energy from Australia to the world, but also for defossilizing Australian industry itself. In this context, the Australian colleagues showed great interest in the technologies being developed at HI ERN."

The delegation then visited the Erlangen hydrogen filling station - the world's first commercial filling station to use Erlangen's LOHC technology to store hydrogen using a liquid carrier. This technology is being significantly further developed at HI ERN.
Last Modified: 05.10.2022