Hydrogen research: 10 million euros funding for the search for efficient and durable catalysts
26 October 2023 - Catalysts should be efficient and durable. To find them, four research teams are systematically working together on new concepts. They are being funded by the European Research Council (ERC) with 10 million euros.
Hydrogen is considered the energy carrier of the future. To produce it, reactions have to be catalysed, some of which take place under extreme conditions. Previous electrocatalysts usually cannot withstand this for long - new materials are needed that are both powerful and durable, and ideally do not contain expensive and scarce elements. A Danish-German-Swiss research consortium is systematically taking a new approach in the project "Directed Evolution of Metastable Electrocatalyst Interfaces for Energy Conversion", or DEMI for short. DEMI will be funded for the next six years with around 10 million euros as a Synergy Grant from the European Research Council ERC, the highest award for researchers in the EU.
The needle in the haystack
Materials consisting of five or more elements are particularly promising as electrocatalysts. The researchers are practically looking for a needle in a haystack, because there is an almost infinite number of possible compounds. In order to be able perform a targeted search, the scientists Prof. Dr Jan Rossmeisl from the University of Copenhagen (Denmark), Prof. Dr Alfred Ludwig from the Ruhr University Bochum (Germany), Prof. Dr Karl Mayrhofer from the Helmholtz Institute Erlangen-Nürnberg /Forschungszentrum Jülich/Friedrich-Alexander-Universität Erlangen-Nürnberg (Germany) and Prof. Dr Matthias Arenz from the University of Bern (Switzerland) are pooling their expertise.
The Copenhagen researchers calculate promising material combinations based on theoretical electrochemistry and simulations. They follow an evolutionary principle by making small changes to promising combinations and checking whether they have a positive or negative effect. In this way, they identify and follow the path to ever better materials. Among other things, the Bochum team is carrying out evolutionary screening with novel microscale materials libraries. Thousands of materials that are produced at the same time are then exposed to extreme electrochemical conditions in order to identify the "survivable" ones very quickly. On this basis, further material libraries are being produced, which the Erlangen researchers are investigating for their electrochemical performance in high throughput using their globally unique methods. The focus here is on the simultaneous recording of activity, stability and selectivity of the catalyst materials within seconds, which enables rapid and comprehensive analysis under various operating conditions. The Bern team will then use the best material combinations to produce catalysts in the form of nanoparticles that could be transferred to applications.
Performance in the long term
DEMI will make important contributions to significantly increase the efficiency of electrolysis and fuel cells with new catalyst materials, thus reducing the costs of the technologies. "We understand activity of catalysts much better than we understand stability. We can have different hypotheses of what determines stability, but it takes the combination of different approaches we have in DEMI to develop a theory for metastability," says Jan Rossmeisl.
The researchers' goal is to find materials that can perform for a long time under load. "Previously described materials were sometimes very efficient, but quickly lost their capabilities in application, so they never made it into practice," explains Alfred Ludwig. "Our goal is therefore to find a metastable system that delivers good catalytic performance over a long time."
"With our data-driven, interconnected approach, we are striving in DEMI for a breakthrough in understanding metastability of interfaces," describes Karl Mayrhofer. "This will result in catalysts with high integral performance over the entire lifetime."
Three reactions are particularly important for applications: For fuel cells, the oxygen reduction reaction, which is already well understood, and the oxygen evolution reaction - OER for short. The latter is considered a key reaction, because it takes place under such difficult conditions that almost all previous catalysts dissolve within a short time. The third important reaction is the CO2 reduction reaction. This is less about the durability of the catalysts and more about their selectivity, since one wants to convert CO2 into other substances that can be used sensibly, as efficiently and exclusively as possible.
ERC Synergy Grants
With this category, the European Research Council ERC funds scientifically groundbreaking projects by established top researchers that cannot be addressed by a single research group alone. The projects funded by the Synergy Grants should have the potential to set global standards. The award can only be won as a team.
Vita
Karl Mayrhofer studied Technical Chemistry at the Vienna University of Technology and received his PhD there in 2006 after a two-year research stay at the Lawrence Berkeley National Laboratory. After a post-doctoral stay at the TU Munich, he became group leader at the Max Planck Institute for Iron Research in the Department of Interfacial Chemistry and Surface Engineering in 2010. Since the end of 2015, he has been a member of the Department of Chemical and Bioengineering at Friedrich-Alexander-Universität (FAU) as W3 Professor of Electrocatalysis, and since then has been collegially leading the Helmholtz Institute Erlangen-Nuremberg for Renewable Energy (HI ERN) as a branch of Forschungszentrum Jülich with Prof. Peter Wasserscheid and Prof. Christoph Brabec. His department deals with fundamental issues of electrochemical energy conversion in low-temperature fuel cells and electrolysers. The focus is particularly on the activity, stability and selectivity of electrocatalysts, as well as the understanding of interfaces in complex electrode structures.
Contact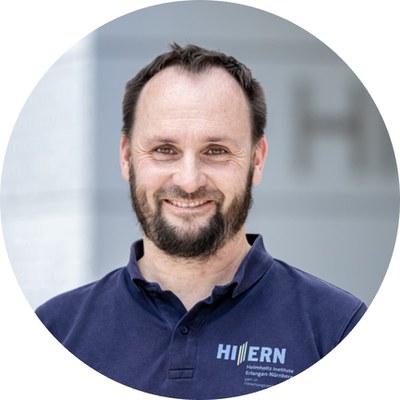 Building HIERN-Cauerstr /
Room OG3
+49 9131-12538205
E-Mail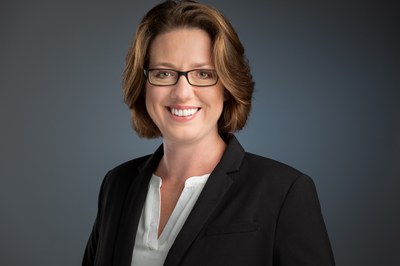 Building HIERN-Cauerstr /
Room 5025
+49 9131-12538204
E-Mail
Last Modified: 09.11.2023