Federal President Steinmeier visits HI ERN
Jülich/Erlangen, July 5, 2022 - A sustainable energy supply for the future: Today, Federal President Frank-Walter Steinmeier was able to gain an impression of the multifaceted and ambitious research on this central social task during a visit to the Helmholtz Institute Erlangen-Nuremberg for Renewable Energies (HI ERN). The Federal President stopped in Erlangen as part of the information and meeting tour with the Diplomatic Corps. The HI ERN is a branch of the Forschungszentrum Jülich in cooperation with the Friedrich-Alexander-Universität Erlangen-Nürnberg (FAU) and the Helmholtz-Zentrum Berlin (HZB).
After being welcomed by Jülich Executive Director Prof. Astrid Lambrecht and FAU President Prof. Joachim Hornegger, the Federal President and his approximately 180 guests were given tours of laboratories and various stations of (research) partners from industry. Afterwards, the Federal President and some of the visitors took a hydrogen bus to the Erlangen hydrogen filling station - the world's first commercial filling station to use Erlangen's LOHC technology to store hydrogen using a liquid carrier. The other part of the group of visitors toured the LOHC hydrogen storage container of the Fraunhofer Institute for Integrated Systems and Device Technology (IISB).
"Franconia stands for the connection between science, business and cosmopolitanism, for a connection that we must strengthen if we want to do business in a climate-friendly way in the future," the federal president emphasized during the tour of the new institute building on FAU's South Campus.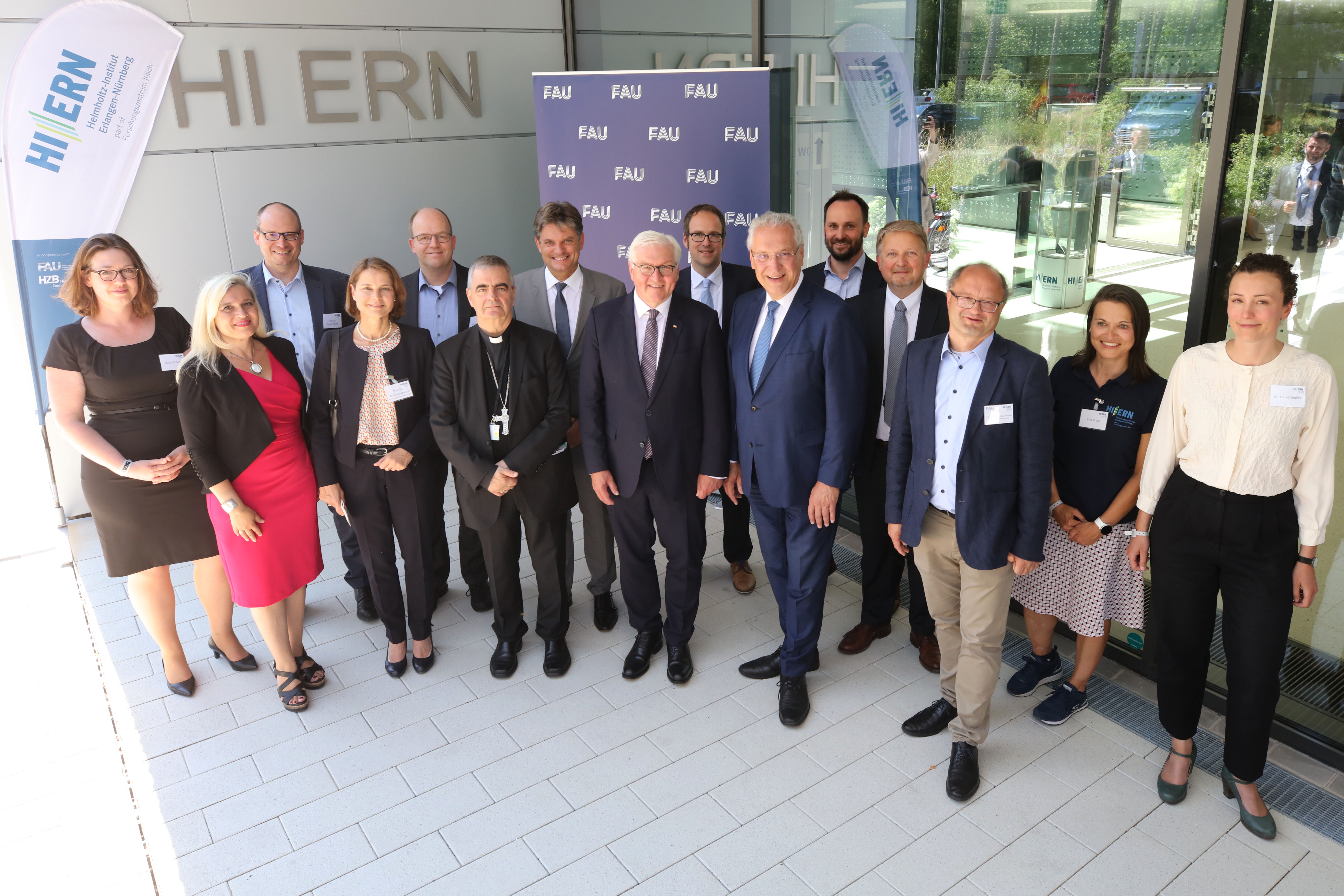 Last Modified: 11.11.2022